California offers Medigap plans to most people who are Medicare-eligible. While CA Medicare Supplement (Medigap) plans are the same standardized A-N plans available in the majority of states, there are some special rules, protections, promotions, and plan extras that uniquely benefit the citizens of the Golden State.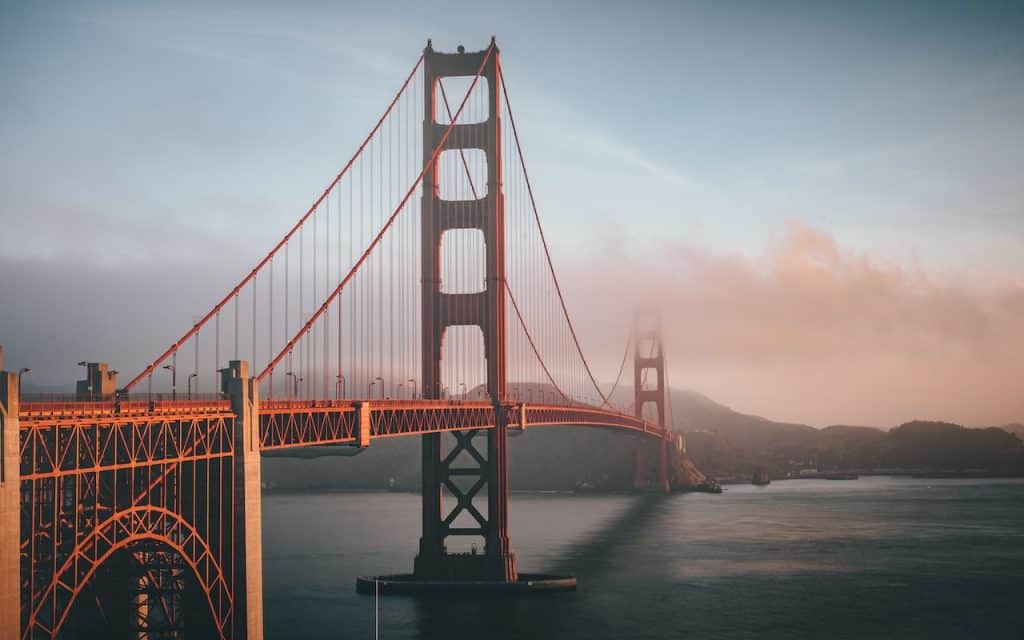 How much do California Medigap plans cost?
California Medigap plan pricing varies by plan, insurance provider, age, and zip code. To learn how much your CA Medigap plan will cost, hit the button below and get an immediate instant quote. These prices are standardized and regulated so no one is able to offer the same plan for less cost than you will see here.
Get a Medigap Quote Enroll in Medigap
Are there Medigap discounts for Californians?
There sure are! You may be eligible to receive a discount depending on the insurance provider
New to Medicare discount: you may receive up to $30 a month
Autopay discount: you may receive a discount up to $3 a month
Household discount: you may receive a discount of 5%-12% a month
Who is eligible for a California Medigap plan?
During your initial 6-month Medigap enrollment period (when you are first eligible for Part B), you cannot be denied coverage.
65 and older: California offers a Medigap guaranteed acceptance period when you are first eligible for Medicare Part B.
Under 65 and eligible due to a disability: In California, when someone under 65 is first eligible they are guaranteed enrollment in Medigap. You generally are charged more than someone over 65. See our complete Medigap state rules for those under 65.
Under 65 with End Stage Renal Disease (ESRD): Medigap plans are not available.
If you try to enroll outside of your initial enrollment period, you will be required to answer medical questions, and could be charged more or denied.
Can Californians who smoke pay more for Medigap?
Yes, Medigap plans can charge more for tobacco-usage. While they "can" charge more, some providers do not do so. Plus, sometimes if you enroll right when you're over 65 and first eligible for Medicare, some insurance providers may wave this cost.
What triggers a CA Medigap guaranteed acceptance period?
The following are some situations that trigger a California Medigap guaranteed issuance period:
Employer health insurance ends
Moves out of their Medicare Advantage (HMO) plan area
Turn 65, even though you qualified for Medicare before age 65 due to End Stage Renal Disease
Your insurance company committed fraud
Trial period: if you signed up for Med Advantage when you were 1st eligible, but change your mind in the 1st year
Trial period 2: you had Medigap, switched to Med Advantage, and in the first year with MA, you can switch back to Medigap
Comparing California Medicare Supplement plans
Plans available for those Medicare-eligible after January 1, 2020:
| Benefits | A | B | D | G** | K | L | M | N |
| --- | --- | --- | --- | --- | --- | --- | --- | --- |
| Medicare Part A Deductible ($1,556) | | 100% | 100% | 100% | 50% | 75% | 50% | 100% |
| Part B Deductible ($233) | | | | | | | | |
| Medicare Part A Hospital Coinsurance and 365 additional hospital days | 100% | 100% | 100% | 100% | 100% | 100% | 100% | 100% |
| Medicare Part B Coinsurance | 100% | 100% | 100% | 100% | 50% | 75% | 100% | 100%* |
| First 3 Pints of Blood for a Transfusion | 100% | 100% | 100% | 100% | 50% | 75% | 100% | 100% |
| Medicare Part A Hospice Coinsurance or Copay | 100% | 100% | 100% | 100% | 50% | 75% | 100% | 100% |
| Skilled Nursing Facility Coinsurance | | | 100% | 100% | 50% | 75% | 100% | 100% |
| Medicare Part B Excess Charges | | | | 100% | | | | |
| Foreign Emergency Healthcare | | | 80% | 80% | | | 80% | 80% |
| Max Out-of-Pocket | | | | | $6,620 | $3,310 | | |
**Medigap Plan G High Deductible is $2,490.
If you were Medicare-eligible prior to January 1, 2020, you may have an opportunity to enroll in Medigap Plan F and Plan F High Deductible.
"Innovative" Medigap Plans in California
As you see from the chart above, California offers the same standardized Medigap plans that are available in most states. CA is, however, one of the few to also offer "Innovative" or "Extra" plans that include vision and hearing. One innovative plan even includes auto club insurance! You can learn about California's Medigap Plan G Extra, Inspire, and Innovative here.
Special Medigap Rules to Protect Californians
In most states, once you enroll in a Medigap plan, you cannot change your lettered plan or company without medical underwriting. For many outside of CA, this means having to answer many health questions before being approved for a new plan. California's Medigap Birthday Rule, however, allows you to switch your plan to an equal or lesser letter plan from any company starting on your birthday and lasting for 60 days. So if the cost of your plan goes up, you can always switch to an equal or lesser benefit plan offered by a competitor.
The California Medigap Birthday Rule is unique to CA and a few other states and does not apply to Medicare Advantage enrollees wanting to switch to a Medigap plan.
Unique California Medigap Promotions
California is one of the few states where we see special enrollment promotions offered by insurance providers allowing people to switch plans without going through underwriting during certain times of the year.
Blue Shield of California underwriting holiday, for example, allows almost all Medicare beneficiaries to switch or enroll in a Medigap plan for the first time without answering medical questions! This could include a cancer patient who has enrolled in Original Medicare (no other health plan) or someone on a Medicare Advantage plan that wants to enroll in Medigap Plan G. These promotions are rare and sometimes do not apply to existing plan members.
Will I lose my CA Medigap plan if I move out of state?
In most cases, the answer is no, you will not lose your CA Medigap plan. California offers standardized Medigap Plans A-N which help to cover Medicare Part A and B benefit costs. These lettered plans are the same standardized plans offered in the majority of states. Therefore, if you move, you keep your plan. You just have to give your Medigap provider your new address. It is possible that your new zip code could increase your monthly premium.
Remember, we said MOST. Here is the exception: There are a few states that have different Medigap standardized models and may require you to disenroll from your CA Medigap plan and enroll in one of their state's Medigap plans. One of these states that requires you disenroll from your CA plan and enroll in their Medigap plan is Massachusetts.
If you do make a move to one of these states, you will NOT have to share your medical history for approval because your move will trigger a Medigap guaranteed acceptance period in your new state.
Get a Medigap Quote Enroll in Medigap
Next Steps
If you're ready to enroll in a California Medigap plan, give one of our Senior65 licensed insurance agents a call at 800-930-7956. Remember, we don't charge a fee to help you.