If you have read our article on Original Medicare, you know Medicare does not cover all of your health expenses. Far from it! The high cost of medical bills is believed to be the number one cause of bankruptcy for those over 65 in America. It is key to explore ways to pay for what Medicare does not.  Enter Medicare Advantage, also known as Medicare Part C or MA for short.
Medicare Advantage is fairly similar to Original Medicare. The main difference is that when it comes to MA, your coverage is now managed by private insurance companies. These plans are required to offer, at a minimum, equivalent benefits as original Medicare. Some MA plans have lower deductibles and coinsurance than Original Medicare and even include drug and vision benefits, while others do not. the bottom-line, MA has to offer as good or better benefits than Original Medicare.
Throughout this article we will be answering questions about the MA network, cost, enrollment period, and a lot more.  We do not offer every plan available in your area. Any information we provide is limited to those plans we do offer in your area. Please contact Medicare.gov or 1-800-MEDICARE to get information on all of your options.  Let's begin with Medicare Advantage networks.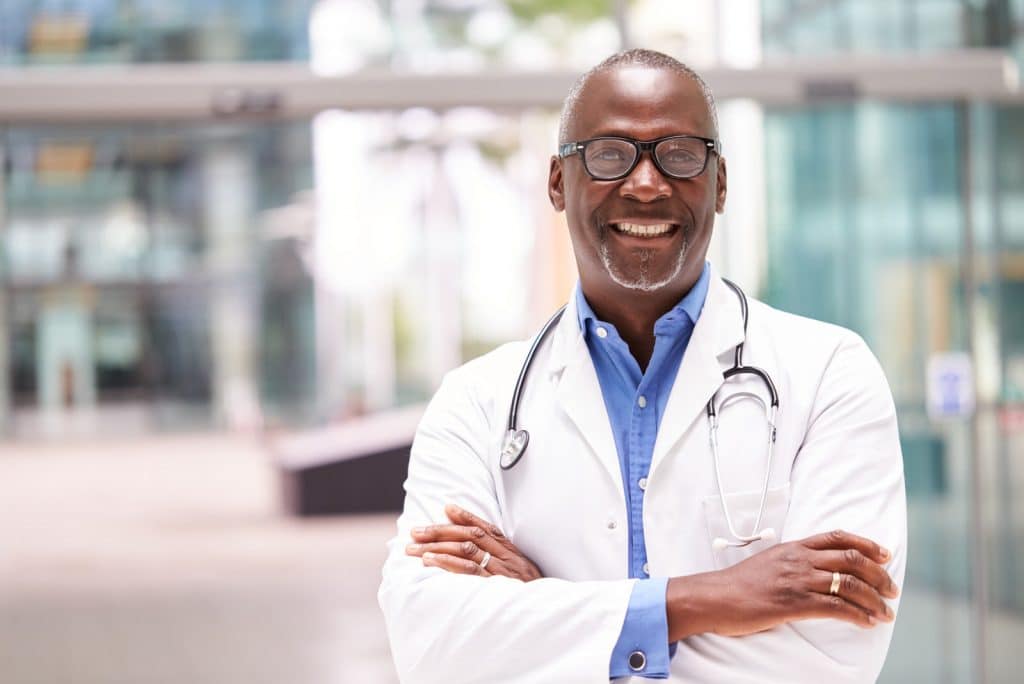 Medicare Advantage Networks
This is definitely one of the things to think about when it comes to MA, because networks will usually be smaller than Original Medicare. Remember, the Original Medicare Network is the largest in the United States with according to the Kaiser Family Foundation only 1% opting out of working with Medicare.
Medicare Advantage is usually grouped into two different networks:
HMO network.  With an HMO, MA Plan you can usually only go to health care providers or hospitals in the plan's network. These networks are usually very regional and often do not extend across state lines. Often the only exception to see doctors outside of your HMO network would be for urgent situations like an emergency room visit. A referral from your primary care doctor is usually required to see a specialist or for some tests you may need.
PPO network. PPO plans usually have a national network of doctors who are considered "in-network."  You can often visit other doctors, specialists, or hospitals that are not in your network, but you may pay more than your in-network options.
Medicare Advantage Benefits
As mentioned above, MA plans offer, at least, equivalent benefits as Original Medicare.
It is very common, however, for MA insurance providers to also offer prescription drugs coverage at the pharmacy in the form of a bundled Part D drug plan.  This can save you from buying a separate Part D plan. In fact, if you have an MA plan, you cannot purchase a separate Part D plan by law.
Medicare Advantage is also known for offering additional benefits on hearing, vision, dental,  chiropractic, acupuncture and even rides to doctor appointments. While these added perks are nice, they often serve more like discounts than insurance.
One of the strengths of Medicare Advantage plans is they have a yearly out-of-pocket maximum cap of $7,550 for medical services. If you were to reach that amount, you would not pay any more that year for all in-network services.  Those without an MA plan, who are on Original Medicare (and without any additional coverage), have no out-of-pocket maximum cap which puts them at a much larger risk. Note: Some MA plans have lower medical out-of-pocket maximum caps that the number above.
How much does Medicare Advantage cost?
Since Medicare Advantage benefits can vary,  premiums vary as well.
Apart from your Part B premium which costs $164.90, MA has a monthly cost that ranges from $0 to over $200. Remember a plan that charges $0 still requires you to pay your Part B premium. This is known as a zero premium policy, where you receive MA for no additional cost.
How can they charge $0 for a Medicare Advantage plan? Well, MA Insurance providers receive subsidies from the government for administering  your Medicare equivalent benefits.
When should you enroll in Medicare Advantage?
You must first enroll in Medicare Part A and Part B before you can sign up for a Medicare Advantage plan. As we explained above,  you will keep paying your Part B fee amount.
The best time to enroll is what is known as your Initial Enrollment Period, which starts 3 months before you turn 65, goes through your birthday month and ends 3 month after, giving you a total of 7 months to enroll.
What happens if you miss it?  You can still enroll during the Annual Election Period, which takes place from October 15th to December 7th but you might be subject to penalties if you delay enrollment.
That last period should not be confused with the Medicare Advantage Open Enrollment Period, which lets you switch or quit MA.
What is the difference between Medigap and Medicare Advantage?
Over 60% of Medicare eligibles select either Medicare Advantage or Medigap. Latest numbers find that  24 Million Americans are currently enrolled in MA while 14 Million selected Medigap.  So what's the difference?
Medigap is technically known as Medicare Supplement, but everyone, including the Center for Medicaid and Medicare Services (CMS), refers to it as Medigap.
As the name states, Medigap helps cover the cost "gaps" that Medicare requires patients to pay. Medigap pays the deductibles, copays, coinsurance, excess charges and the dreaded 20% that Medicare would normally pass on to you. It also covers an additional 365 days of hospital  and up to $50,000 in foreign travel emergency.
Medigap has the same network of doctors as Original Medicare which, as you now know, is the largest doctor and facility network in the United States.
Medicare Advantage replaces original Medicare with equivalent or better benefits managed by a private insurance provider. Most MA plans include drug coverage.
Medigap, on the other hand, works in tandem with original Medicare to pay for the fees usually passed on to patients. Medigap does not cover prescription drugs at the pharmacy.
Medigap is generally more expensive but usually offers more doctor choices and less out-of-pocket costs than MA.
If you are still in doubt, you can check our Medigap vs Medicare Advantage Recommendation Engine to decide which one is best for you. There are also 3 easy ways to know Medicare Advantage is right for you.
Where to go next?
The next step would be to get a Medicare Advantage quote using our self-serve enrollment tool. This will show you instant prices in your area and links to enroll.  We do not offer every plan available in your area. Any information we provide is limited to those plans we do offer in your area. Please contact Medicare.gov or 1-800-MEDICARE to get information on all of your options.