Chronic pain takes its toll on our ability to live a fulfilling life. With 52.9% of seniors 65 and older living in pain (National Library of Medicine), finding alternative treatment for pain management is in high demand. Acupuncture and Chiropractic are the most utilized complementary care. Out-of-pocket costs for chiropractic and acupuncture can add up, so the question of the day is: does Original Medicare cover chiropractic and acupuncture?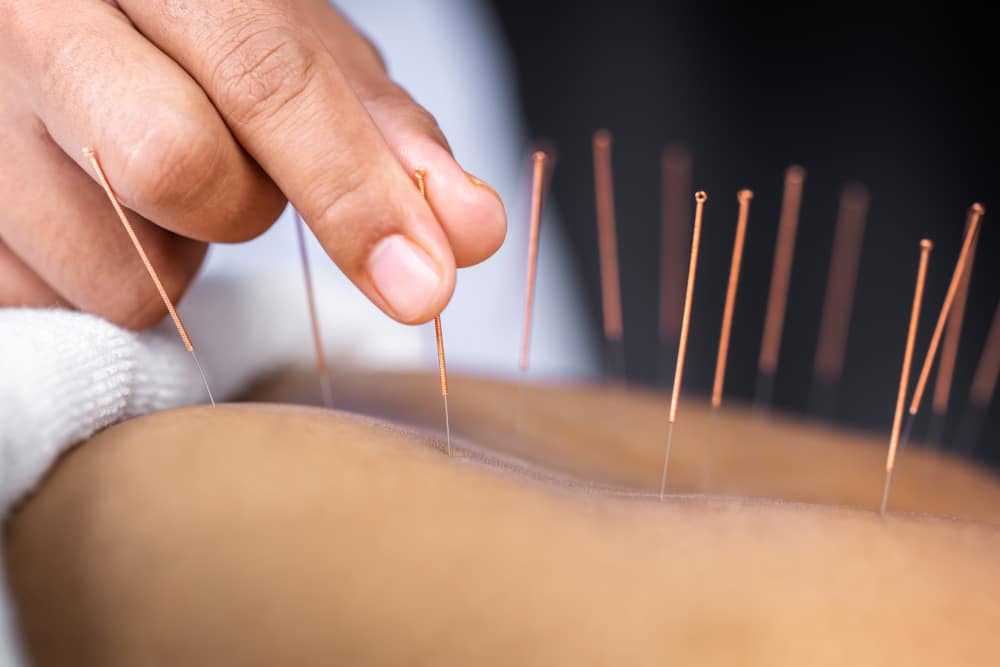 Does Medicare Cover Acupuncture?
Medicare technically does cover acupuncture. Historically, Medicare covered physical, occupational, and speech therapy. In 2020, acupuncture was added to Medicare benefits, but it may still be difficult for your current acupuncturist to get reimbursed by Medicare.
Medicare rules for Acupuncture coverage
Not all providers may provide acupuncture. Medicare requires an acupuncture provider to have one of the following degrees or specialties: MD, DO, physician assistant, nurse practitioner, clinical nurse specialist or auxiliary person with a master's or doctoral-level degree in acupuncture or Oriental Medicine from an ACAOM-approved school. They must also have an unrestricted active license to practice acupuncture in the state. Plus, any acupuncture student must be under the appropriate level of supervision of a physician, physician assistant, or nurse practitioner/clinical nurse specialist required by regulations.
Medicare Part B cost-sharing covers 80% for 12 acupuncture visits in 90 days for chronic low back pain. Medicare defines chronic back pain as follows:
Lasting 12 weeks or longer
Having no identifiable systemic cause (not associated with metastatic, inflammatory, or infectious disease)
Pain that's not associated with surgery or pregnancy
An additional 8 sessions will be covered if the person shows improvement. If the doctor decides the chronic low back pain isn't improving or is getting worse, then Medicare won't cover the treatments. No more than 20 acupuncture treatments can be given yearly. Source
Does Medicare Cover Chiropractic Care?
Medicare does cover medically necessary chiropractic services. According to the CMS, Medicare Part B covers 80% of the cost for "manipulation of the spine if medically necessary to correct a subluxation." There is no cap on the number of medically necessary visits to a chiropractor.
Does Medigap cover Chiropractic and Acupuncture?
Medigap plans cover chiropractic and acupuncture which meets Medicare's standard for care. Click here to learn more about Medigap. This means that once the part B deductible is satisfied, those with most Medigap plans will be covered for the 20% of Chiro or Acupuncture fees not covered by Medicare as explained above.
Medigap Innovative G from HealthNet in California and Blue Shield of California's G Extra/Inspire may offer an additional 20 visits of acupuncture and chiropractic, combined. Here is a great overview and comparison of Medigap plans that offer additional benefits.
Get a Medigap Quote Enroll in Medigap
Do Medicare Advantage Plans Cover Chiropractic and Acupuncture?
Medicare Advantage (MA) plans cover acupuncture and chiropractic care. However, since Medicare Advantage plans are not standardized, each plan can offer a very different set of fees and benefits.
Learn More about MA Get a MA Quote
For help with a Medigap plan please call one of our licensed agents at 800-930-7956.
Our agents can never charge you a fee for a quote or enrollment.
Find a plan with Chiropractic and Acupuncture coverage
Get a quote and call us to check your benefits.
Click Here