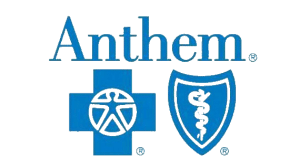 Anthem is the largest for-profit managed health care company within the Blue Cross Blue Shield Association of 36 different companies. Anthem started in 2004 through the merger of Anthem, Inc. and WellPoint Health Networks Inc, which has been around since the 1940s. In 2014, the company assumed the corporate name Anthem, Inc.
Senior65.com is appointed to sell Blue Cross Anthem plans at no additional cost to you. We help you select the best plan for you, advice you through the enrollment process, and we continue to be your agent for your insurance needs in the future. We charge nothing for our services. Call us at 800-930-7956 to learn more.
Types of Coverage
Medigap
---
Medicare Advantage
---
Part D
Enroll in Medigap with Anthem
Get your Medigap plan now.
Click Here