Medicare and Hearing coverage
The ability to hear clearly begins to diminish as we get older. This is why many of our clients ask us about Medicare's hearing coverage.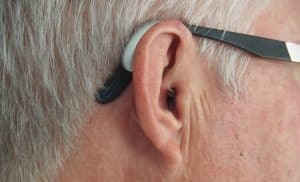 This may also be why you are READING this article rather than calling one of our agents on the phone. Bottom line, hearing is important to seniors. Unfortunately Medicare's coverage for hearing is limited.
Does Medicare Cover Hearing tests?
Medicare Part B covers some diagnostic hearing exams or balance tests if your doctor says they are medically necessary for a condition other than hearing loss, such as dizziness. Medicare would pay 80% of the cost of this exam after you satisfy your Part B deductible of $226.
Does Medicare Cover Hearing Aids?
There is no coverage under Original Medicare to purchase hearing aids or get them fitted. In fact Medicare says, "You pay 100% for hearing aids and exams." So, to be clear, hearing loss exams and hearing aid treatment is not covered by Medicare Part A or Part B.
Does Medicare Advantage Cover Hearing loss tests and/or hearing aids?
Some Medicare Advantage plans (MA) pay for tests and offer discounts or allowances for certain hearing aids. This is where you want to be careful when understanding the benefits of your MA plan.
Some plans will only offer a discount with one hearing aid manufacturer, and that might not be the right hearing aid for you. Additionally, some of our clients claim they can get better discounts going to "big box" stores rather than using their MA hearing aid benefit.
To get a Medicare Advantage plan quote, click here. After you get a quote, contact our team to see which plans would be best for hearing aids.
Does Medicare Supplement cover Hearing loss tests and or Hearing aids?
Medicare Supplement Plans (Medigap) do not usually cover hearing aids or related tests. If a hearing test is authorized by Medicare, most Medigap plans will cover the Part B deductible and the additional 20% not covered by Medicare. But, as we noted, hearing loss tests are not covered by Medicare.
There are some Medigap providers that may offer discounts on hearing aids. This varies by insurance provider and can include access to tests as well. There are a few Medigap plans in a few states that offer Hearing and Vision benefits as part of their Medigap plan. Read about Innovative G and G Extra plans in CA and Nevada.
To get a Medigap quote click here. once you get a quote, contact our team to see which plans would be best for hearing aids.
Is there a separate Hearing Aid insurance I can buy?
We do not know of a creditible stand alone hearing aid insurance product.
How can I get help paying for Hearing Aids?
As stated above, you can get help paying for hearing aids by purchasing certain Medicare Advantage or Medigap supplemental plans. Call us at 800-930-7956 to discuss your options.
If you cannot afford supplemental insurance and are a low-income individual, you can contact Help America Hear.
Additionally, Sertoma has a listing of charitable programs for people with hearing loss.