Massachusetts handles healthcare differently than the rest of America and Medicare insurance is no exception. Medigap plans here are not the same "alfabet soup" of standardized A-N Medigap plans available in most of the United States. Don't worry, the Bay State's Medigap plans are even more straightforward and easy to understand than the traditional Medigap policies. Plus if you scroll down you can learn how to apply for Medigap without answering any health questions.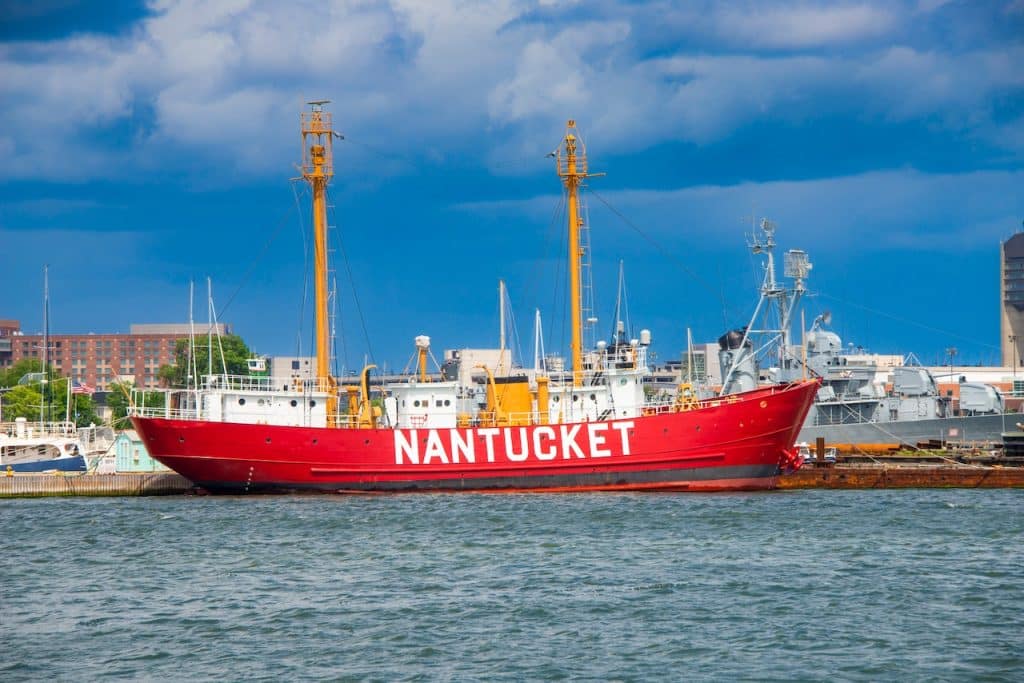 What is Medigap?
Medigap fills in the gaps that Original Medicare leaves behind. It can cover copays, coinsurance, and deductibles. However, it does not cover prescription drug coverage. It is recommended that Medigap enrollees join a Part D drug plan.
Who can enroll in a Massachusetts Medigap plan?
Anyone Massachusetts resident who is 50 or older and eligible for Medicare can enroll in a Medigap plan except for those under 65 with End Stage Renal Disease.
How do Massachusetts's Medigap plans work?
As we said, plans are laid out differently than the majority of Medigap plans in other states. In Massachusetts, there are only 3* main standardized Medigap plans to choose from. This narrowing of key plans actually makes it easier to select Medigap coverage since other states many confusing options rarely make sense to purchase.
Comparing Massachusetts Medigap plans
Here is a breakdown of the 3 plans available in MA:
Benefits
Core
Supplement 1*
Supplement 1A
Part A (Hospital) Deductible
No
Yes
Yes
Part B (Doctor) Deductible
No
Yes
No
Part B Coinsurance
Yes
Yes
Yes
365 Extra Hospital Days
Yes
Yes
Yes
Skilled Nursing Facility Fee
No
Yes
Yes
First 3 Pints of Blood
Yes
Yes
Yes
Foreign Emergency Healthcare
No
Yes
Yes
Extended Mental Health Hospitalization Days
60 days
90 days
90 days
*Medicare Supplement 1 is ONLY available to those who qualified for Medicare prior to January 1, 2020. If you were eligible but did not enroll, you may still be able to enroll in Massachusetts Medigap Supplement Plan 1.
How much are Massachusetts Medigap plans?
Massachusetts is a community-rated state. This means, outside of any initial enrollment period discount, everyone enrolled in the same plan with the same insurance. Medigap premium prices can vary greatly among different insurance agencies. This is somewhat unique so call us at 800-930-7956 to get a quote.
Massachusetts Medigap With No Health Questions!
In addition to the 3 special Medigap plans offered, Massachusetts also offers a separate special guaranteed issuance window for enrolling in Medigap. This means that a Massachusetts Medigap insurance provider cannot deny residents coverage or charge more for a preexisting condition (unless you're under 65 and have End Stage Renal Disease). Hang on! Read below to learn the rules and certain times when you can receive guaranteed enrollment.
What is Massachusetts's Medigap's Guaranteed Issuance rule?
In Massachusetts, while Medigap plans are guaranteed issuance, that doesn't mean you can wait until you're in the hospital to enroll in a plan. Here are the rules:
6-month initial Mass Medigap enrollment period:
When you enroll in Medicare Part B for the 1st time
Move to Massachusetts
Employer health insurance ends
Moves out of their Medicare Advantage (HMO) plan
Turn 65, even though you qualified for Medicare before age 65 due to End Stage Renal Disease (cannot enroll in Medigap with ESRD and under 65)
Massachusetts Medigap Open Enrollment:
February 1 – March 31
Anyone can switch or join a new Medigap plan
If you like your plan, you can keep it, and you do not need to do anything
Are there other guaranteed issuance enrollment periods?
Yes. There are two other Massachusetts guaranteed issuance enrollment periods:
5-month Medigap guaranteed enrollment period: If your Medicare HMO or PACE plan no longer is available as of December 31, you will have from October 2 -March 4 to enroll in a Massachusetts Medigap plan without medical underwriting (medical history).
63-day Medigap guaranteed enrollment period: There are several events that trigger this enrollment period that runs for 63 days when your event occurs:
New to Medicare beneficiaries enrolled in a Medicare Advantage who disenroll in the first 12 months
Medigap or Medicare Advantage insurers violated or misrepresented their policy
Retiree health insurance ends
Employer-based health insurance ends
Medigap insurance ends due to provider unable to make its debts
Massachusetts's Medigap Initial vs. Open Enrollment Periods
While both Massachusetts's Medigap Initial Enrollment and Open Enrollment both offer guaranteed issuance insurance, they differ in one key way. Your Medigap initial enrollment gives you six months from when you first become Medicare eligible to join any plan, regardless of medical history. Your Medigap Open Enrollment period is a 2-month period from Feb 1 -March 31 which allows you to switch or join a Medigap plan without reviewing your health records.
What happens if I move out of Massachusetts?
If you move out of Massachusetts, you cannot keep your Mass Medigap policy. You will need to disenroll from your Mass Medigap plan and enroll in a new plan in your new state. Don't worry, this move will trigger a guaranteed issue situation in your new state so your new plan will have to accept you without any medical questions asked. This is unique to Massachusetts and two other states.
Get a Medigap Quote Enroll in Medigap
Are there any Massachusetts Medigap discounts?
There sure are! Enrolling when you're first eligible is important because you may be eligible to receive a discount for the first 3 years.
1st eligible for Medicare discount: you may receive up to 15% a month
Autopay discount: you may receive a discount of $2 a month
Household discount: you may receive a discount of 5% a month
Next Steps
If you're ready to enroll in a Massachusetts Medigap plan, give one of our Senior65 licensed insurance agents a call at 800-930-7956. Remember, we don't charge you a fee to help you.