There are ten Medicare Supplemental (aka Medigap) plans that are available for Seniors on Medicare. You might be surprised how easy it is to compare Medigap plans. The chart, as you will see, shows exactly which plan covers which benefit. And while there are technically 10 plans, not all plans will be available in your area. So before you get your heart set on Plan N, you will want to check if local insurance companies offer it.
This article was updated on June 19, 2019.
Medigap Comparison Chart
Medicare Supplement (Medigap) Chart shows the benefits that each lettered plan covers.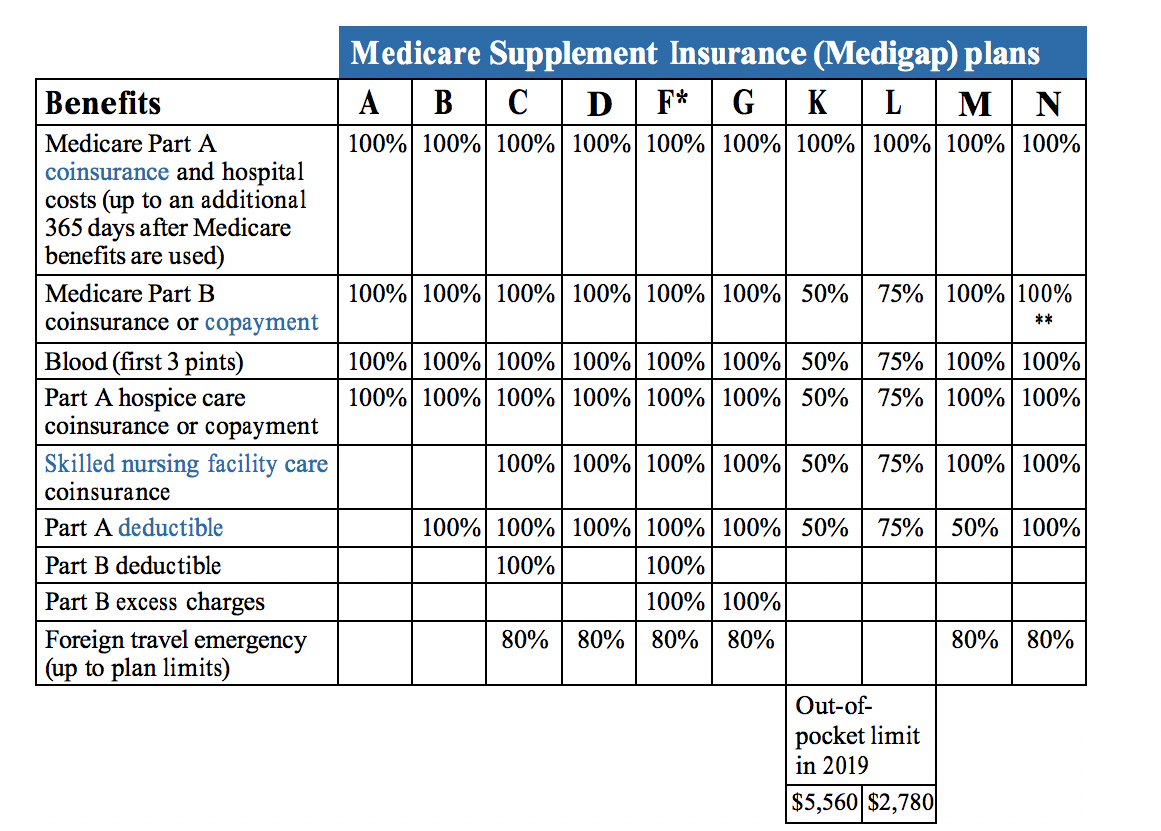 * Plan F comes with a high deductible option which covers the same exact benefits after you satisfy the annual deductible. We really like Plan F High Deductible (often called Plan F HD) so call us if you have questions on how it works.
**Plan N pays 100% of the Part B coinsurance, except for a copayment of up to $20 for some office visits and up to a $50 copayment for emergency room visits that don't result in inpatient admission.
How to Pick the Right Medigap Plan
I think you will agree that the Medigap Chart makes it easy to compare plans. Now, after you go over the above chart and decide which Medigap benefits you'll want for now and in the future, then get a Medigap quote. This quote will usually return Plan F prices in your area. If you are looking for another lettered plan, please give us a call and we can look up what is available in your area and how much does it cost.
Remember all Medigap plans are standardized, so you can pick the plan letter you like best from any company and you'll have the exact same benefits. Basically shop by price. Yes, in this case, cheaper can be better.
For further questions call 800-930-7956 or click here for an instant Medigap insurance quote.