Most Medigap plans do not have an out-of-pocket limit. Does this mean you could "go broke" with a Medigap plan, should your medical needs ramp up? That's highly improbable. Let us explain how a Medigap plan without an out-of-pocket maximum could have less than $250 in annual healthcare expenses*.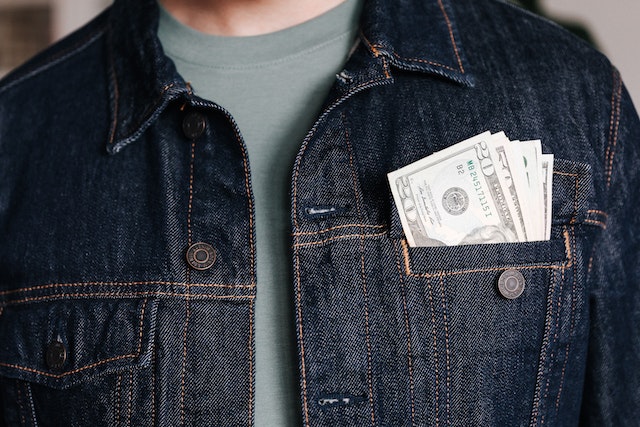 *Medigap only fills in the gaps of Original Medicare (Part A and B) costs. If Medicare doesn't cover a service or device, then Medigap likely doesn't cover it.
What is an Out-of-Pocket Maximum?
An out-of-pocket maximum is a set amount that represents the most you could spend annually on covered medical expenses. This includes copays, coinsurance, and deductibles. Remember the out-of-pocket maximum does not include monthly premiums to your insurance provider or expenses not covered by your provider. Generally speaking, if you have a health plan without an out-of-pocket maximum, you could be saddled with significant expenses.
How much is Original Medicare's out-of-pocket maximum?
Ready for a shocker? Original Medicare does not have an out-of-pocket maximum. If you are only enrolled in Original Medicare and become seriously ill, you could be on the hook for 20% of your doctor bills and significantly more for hospital bills (see Medicare Part A and B costs). This could create a financial catastrophe should you have a pricey life-saving procedure. National Library of Medicine stresses the financial impact of healthcare, with medical bills accounting for 40% of all bankruptcies.
Why do most Medigap plans not have a max out-of-pocket?
Medigap plans are designed to limit your medical expenses by covering some or all of Original Medicare's copays, coinsurance, and deductibles. As you know, inflation has hit Medicare costs. While the Inflation Reduction Act offers some Medicare relief, it doesn't do anything for Medicare hospital or doctor bills, rather it takes a punch at rising drug costs under Medicare Part D (drugs). This is where Medigap kicks in. Medigap plans do such a good job at covering Original Medicare's high out-of-pocket costs, some plans have very few scenarios in which Medigap beneficiaries would have to pay out of their own pockets.
What does this mean for you? Since Medigap can cover most of your Medicare-related out-of-pocket costs, your financial exposure is very limited. To answer the question, most Medigap plans do not have an out-of-pocket maximum because one isn't necessary.
There are few opportunities where a Medigap enrollee would use a service or need a device that wouldn't be under the umbrella of Original Medicare. If you were in this rare situation, this would be a scenario that would require you to pay an unforeseen amount out-of-pocket.
Get a Medigap Quote Enroll in Medigap
Which Medigap plans have a maximum out-of-pocket?
There are two available Medigap plans with out-of-pocket maximums: Medigap Plan K and Medigap Plan L. They have maximum out-of-pocket limits of $6,620 and $3,310 and cost-sharing of 50% and 25%, respectively. Remember, this only includes Original Medicare costs that Plan K and Plan L cover. Therefore, your Part B deductible and Part B Excess Charges do not count toward your out-of-pocket maximum.
Which Medigap plan has the lowest cost-sharing?
Medigap Plan G has the least cost-sharing (copays, coinsurance, deductible) of all available** Medigap plans. The only Medicare benefit that Plan G doesn't cover is the Medicare Part B deductible which is an annual payment of $233. This means if you were to see a doctor 50 times in one year, the most you should pay for her services would be $233.
To save on your monthly premium, Medigap Plan High G offers the same coverage as Plan G but with a high deductible of $2,490 -this is not an out-of-pocket maximum. High G is an option for those who are generally in good health but want the protection Plan G offers in an emergency.
**If you were eligible for Part B before 2020, Medigap Plan F may be an option.
Comparing Medigap Plans G, K and L
The chart below shows the differences between Medigap Plan G, Plan K and Plan L. It explains what you pay for each benefit amount. As you can see, Plan G offers the most coverage.
| Benefits | G | K | L |
| --- | --- | --- | --- |
| Medicare Part A Deductible ($1,556) | $0 | 50% | 25% |
| Part B Deductible ($233) | $233 | $233 | $233 |
| Medicare Part A Hospital Coinsurance and 365 additional hospital days | $0 | $0 | $0 |
| Medicare Part B Coinsurance | $0 | 50% | 25% |
| First 3 Pints of Blood for a Transfusion | $0 | 50% | 25% |
| Medicare Part A Hospice Coinsurance or Copay | $0 | 50% | 25% |
| Skilled Nursing Facility Coinsurance ($194.50 per day) | $0 | 50% | 25% |
| Medicare Part B Excess Charges | $0 | 100% | 100% |
| Foreign Emergency Healthcare | 20% | 100% | 100% |
| Max Out-of-Pocket | N/A | $6,620 | $3,310 |
We highly recommend Medigap Plan G to offset costly medical expenses.
Next Steps
If you have further questions about Medigap plans call one of our Senior65 agents at 800-930-7956.
Our agents can never charge a fee for a quote or to enroll you in a Medigap plan.