The Inflation Reduction Act will lower the costs of Part B and Part D drug costs starting January 1, 2023. Not all benefits will be realized in 2023, as the current administration's Inflation Reduction Act timeline will expand reductions over multiple years. Let us explain what this means for seniors and those under 65 with disabilities.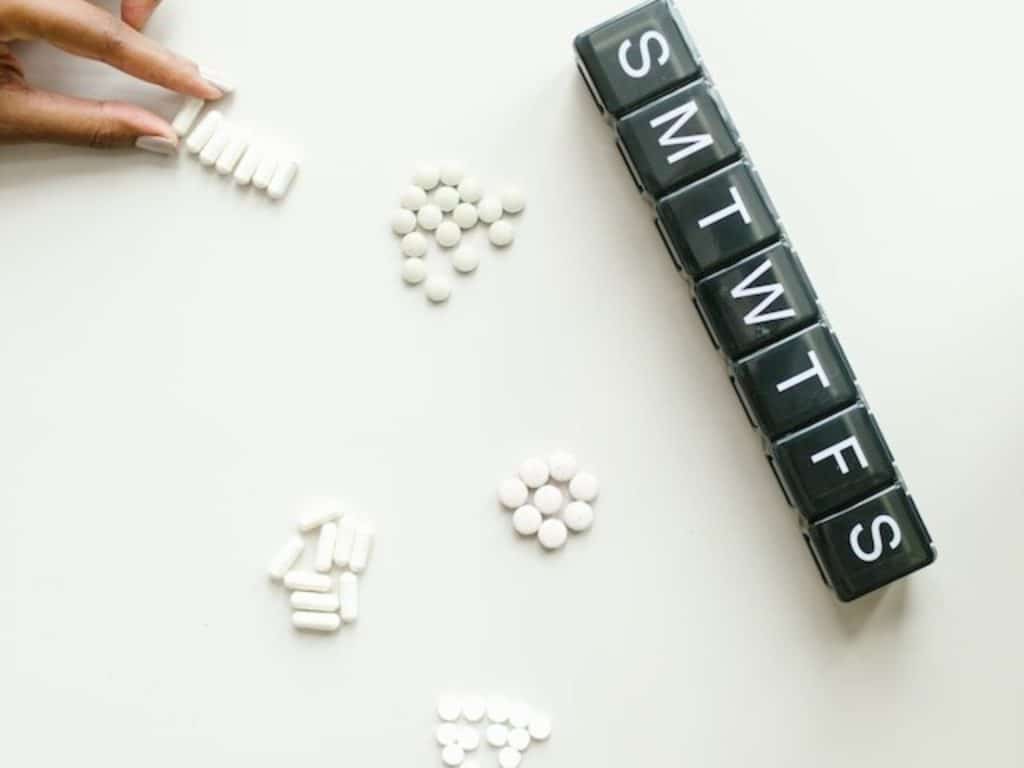 2023 Medicare Changes from Inflation Reduction Act
As of 2023, seniors 65 and older and those under 65 with disabilities will reap some initial benefit changes to Medicare, resulting in a reduction in out-of-pocket costs. Here are the changes in 2023 due to the Inflation Reduction Act:
Drug companies must pay rebates if drug costs increase more than inflation
Insulin copays max out at $35 per month
$0 vaccines
What are drug company rebates for the Inflation Reduction Act?
Drug companies must provide a rebate if they charge more than the inflation rate.
Believe it or not, 250 drugs are the anchor that's weighing down Medicare. With those drugs accounting for 60% of Part D costs, according to the Kaiser Family Foundation (KFF). These brand-name drugs lack a generic or bio-similar option, and the majority are raising prices much faster than inflation. With 1/2 increasing more than inflation and 1/3 of these drugs increasing at 7.5% above inflation in 2022.
As for how much you'll save, we can't give a specific answer. Your potential savings in 2023 will depend on the prescription drugs you use and if those drugs go above the inflation line. It's always important to plug your drugs into our Medicare Part D Drug plan finder.
Insulin copay changes in 2023
With 1/3 of all Medicare beneficiaries on some form of insulin, this 2023 change will help millions of Medicare patients with diabetes save money each month. The Inflation Reduction Act maxes out insulin costs at $35 per month!
This change does NOT apply during the Part D donut hole.
What vaccines are affected by the Inflation Reduction Act?
As of 2023, ALL vaccinations will be covered at $0.
While Part B vaccinations, such as flu, pneumococcal and hepatitis, are considered "preventive care" and are already covered at 100% by Medicare, all other Part D commercial vaccinations left out-of-pocket costs for Medicare beneficiaries.
This new law requires BOTH Medicare Part B and Part D vaccinations to be available at $0. One of the vaccinations to be covered at $0 is the Shingles vaccine. To understand the impact, 3.6 million Medicare beneficiaries obtain Shingles vaccines each year, according to KFF.
In addition, for those enrolled in CHIP and Medicaid, there will an expansion in vaccination coverage. For further information look up the U.S. Congress PDF.
What prescription drug cost changes occur after 2023?
Each year there are multiple changes to prescription drug costs after 2023. Here is a brief timeline of drug changes until 2029:
2024 -$0 for drugs in catastrophic coverage & 6% monthly premium cap from 2024-2030
2025 -$2,000 max out-of-pocket spending on prescription drugs
2026 -Negotiated prices begin with 10 Part D brand-name drugs
2027 -Negotiated prices of 15 Part D brand-name & Delays elimination of rebate rule* until 2032
2028 -Negotiated prices of 15 PART B and Part D brand-name drugs
2029 -Negotiated prices of 20 Part B and Part D brand-name drugs
*The previous administration, under President Trump, set in place a rebate rule which eliminates the anti-kickback safe harbor provision. It allows drug companies to pay middlemen known as pharmacy benefit managers and health plan sponsors in Part D plans. The rebate rule is believed to increase Medicare drug costs and premiums paid by beneficiaries. The Biden Administration's Inflation Reduction Act delays this rule until 2032.
Next Steps
When you're ready to enroll, here is the simple step-by-step Medicare enrollment guide (with pictures!).
If you want to save on Medicare Part B drugs, Medigap plans fill in Original Medicare gaps. The button below gets you an immediate quote.