Wisconsin Medigap policies have their own set of rules and regulations. While most states offer the traditional A-N Medigap plans, the Badger State is one of three states that offers a unique Medigap model. There are only 4 main Medigap policies to choose from in Wisconsin. It gets more confusing! On top of the four plans, WI Medicare Supplement has 7 optional riders. This is why understanding our Senior65 Wisconsin Medigap tips and tricks can save you time and money.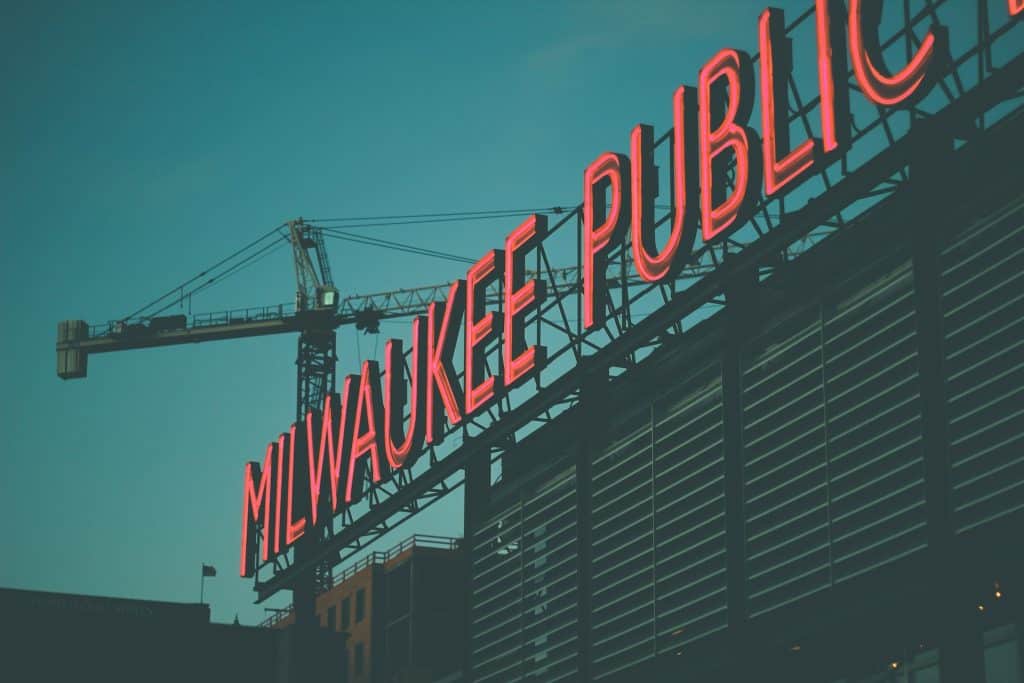 What are the 4 Wisconsin Medigap Plans?
Wisconsin has four uniquely different Medigap plans. We know they can be confusing, so we've created a chart to better understand what you would pay. Most of our Senior65.com clients select the Basic Benefit Medigap plan.
We'll explain the riders mentioned above after the chart.
Benefits
Basic Benefit Plan
Medigap 25% Cost-Sharing
Medigap 50% Cost-Sharing
Medigap WI High Deductible
Medicare Part A Deductible ($1,600)
$1,600
25%
50%
$0
Part B Deductible ($226)
$226
$226
$226
$226
Medicare Part A Hospital Days 1-90 and 60 lifetime reserve days
$1,600
25% of $1,600
50% $1,600
$0
Additional 365 hospital days
Not covered
Not covered
Not covered
$0
Medicare Part A Mental Health In-patient Plus 175 additional days
$1,600
25% of $1,600
50% of $1,600
$0
Home Health Care
$0 plus 40 additional days
25% plus 40 additional days
50% plus 40 additional days
$0 plus 365 additional days
First 3 Pints of Blood for a Transfusion
$0
25%
50%
$0
Medicare Part A Hospice Coinsurance or Copay
$0
25%
50%
$0
Skilled Nursing Facility Coinsurance $200 per day
$0
25%
50%
$0
Part B Coinsurance/Copays
$0
5%
10%
$0
Medicare Part B Excess Charges
100%
100%
100%
$0
Foreign Emergency Healthcare
100%
100%
100%
20%
Plan Deductible
$0
$0
$0
$2,700
Max Out-of-Pocket
$3,470
$6,940
If you were Part B eligible before January 1, 2020, you may be able to enroll in a plan that covers your Part B deductible.
Wisconsin Medigap Plan optional riders
A rider is an insurance product you "add-on" to your Medigap coverage. Wisconsin offers many Medigap riders. Here's where things could start to feel overwhelming. We swear it is simpler than it seems. You can choose from an a la carte menu of covered benefits by paying an additional monthly fee for each optional rider. Here are the riders you can currently choose from:
Medicare Part A deductible Rider: This rider pays the $1,600 deductible for hospital stays for each benefit period. (Learn more about the Medicare Part A deductible)
Medicare Part A 50% deductible Rider: This rider covers half of the Medicare part A deductible of $1,600
Home Health Care Rider: This rider covers 365 days of coverage including those paid by Medicare
Medicare Part B deductible Rider: This ride pays $226 and is only available to Medicare beneficiaries who became eligible before January 1, 2020 (Learn more about the Medicare Part B deductible)
Medicare Part B Excess Charges Rider: This rider covers the maximum a doctor or other provider who does not accept assignment may legally charge for a Medicare-covered service. This is usually 15% over Medicare's approved amount ​and you are responsible for 100% of the excess charges without this rider. (Learn more about Medicare Part B Excess Charges)
Medicare Part B Copayment/Coinsurance Rider Once you pay the Part B deductible is met, this rider will cover the lesser of $20 per office visit or the Medicare Part B coinsurance. It will also cover the lesser of $50 per emergency room visit or the Medicare Part B coinsurance. The emergency room copayment or coinsurance is waived if you are admitted to the hospital after the emergency room visit.
Foreign Emergency Travel Healthcare Rider: This rider can help pay for medical costs when traveling out of the country. The benefit limit on this rider must be at least $50,000 per lifetime and may have a deductible of up to $250. The insurance provider must pay at least 80% of billed charges for Medicare-eligible expenses for medically necessary emergency care received abroad. Foreign travel emergency care must begin during the first 60 days of a trip outside the U.S. (Learn more about Foreign Emergency Travel healthcare)
Which Wisconsin Medigap Rider should you choose?
Good question. The answer, like most things in life, depends on the price and your needs. If you never plan on traveling abroad then you probably can skip the Foreign Travel Emergency Rider regardless of the price. Others, like the Excess Charges Rider, could save you a lot of money and no one can predict if they will be charged Excess Charges in the future.
So it is clear that some riders will protect your wealth better than others, but first you need to see how much they cost. Our online quote engine currently doesn't give pricing for riders so please give us a call to discuss the cost and value of each rider available.
When to enroll in a WI Medigap plan
Like most states, Wisconsin offers one Medigap open enrollment period. This is also called your initial enrollment period and it is the guaranteed enrollment six-month period that starts the day your Medicare Part B starts. Usually, you can apply up to 3 months before your part B effective date.
During this time, you cannot be denied or charged more for preexisting conditions. There can be a preexisting condition waiting period up to 6 months, if you did not have coverage leading up to your Medigap enrollment. This just means that your Medigap plan will not extend coverage to your preexisting conditions, however, you will be covered for any other care.
There are other Wisconsin Medigap guaranteed issuance periods, such as loss of employer-based insurance or moving out of your plan's coverage area.
What to do now
Now, you'll want to get a Wisconsin Medigap quote by calling one of our Senior65 licensed insurance agents a call at 800-930-7956. Simple as that!
Remember, our Senior65.com agents will NOT charge you a fee for our services!