Medicare can be confusing. Even though there are a lot of resources out there, the system is so complex and there are so many exceptions, that making a decision certainly tends to be difficult.
Sometimes it helps to look at the facts to get some guidance on what other people are doing to minimize their costs. Let's start with a well-known and somewhat scary fact.
Fact #1: Medical bills are the No. 1 cause of bankruptcy in the United States
According to a study conducted by the American Journal of Public Health, 66.5% of bankruptcies in the US are medically related, due to the high cost of medical bills or due to lost time from work.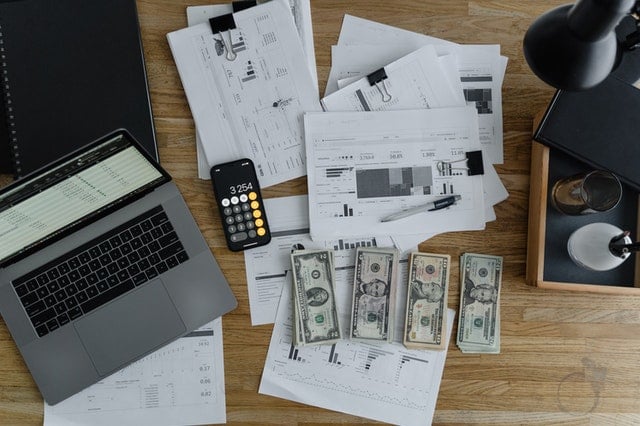 This trend also continues for seniors who are on Medicare. The rate of citizens over the age of 65 who are now filing for bankruptcy increased about 204% from 1991 to 2016. This study was published by the Social Science Research Network.
The nonprofit organization Kaiser Family Foundation additionally states that out-of-pocket health costs for elderly Americans who use Medicare consumed up to 41% of the average social security income in 2013. The organization also expects costs to increase to 50% of the average social security income by 2030.
Bottomline: Medical costs in the United States are out of control even if you are on Original Medicare.
Fact #2: Only 10% of Medicare eligible citizens have no additional insurance to Original Medicare
This probably comes as no surprise, but the majority of all Americans purchase additional insurance to Medicare. That is because Medicare coverage can require you to pay 20% or more of Medical costs. That might not seem much, but the 20% of an $80,000 procedure will end up costing you $16,000.
This does not include deductibles, excess charges, as well as hearing, vision, and dental benefits not covered by Original Medicare Part A and B. These additional costs required by Medicare may be why we see the findings covered in Fact # 1 above.
That is where Medigap and Medicare Advantage come in, as they can help you cover some or all of your out-of-pocket costs for a monthly premium. In the case of Medicare Advantage zero-premium policies, you can get additional coverage at no additional costs.
Here is a summary of how Medicare-eligible citizens are handling their costs:
60% have Medigap or Medicare Advantage
18% have employer sponsored insurance
12% have Medicaid
10% have no supplemental coverage*
If you would like to explore what it would take to enroll in a Medigap or Medicare Advantage plan, contact us at Senior65 at 800-930-7956.
*Source: Kaiser Family Foundation
Fact #3: More than 70% of Medicare beneficiaries enroll in Part D
Part D plans cover your prescription drugs. You can get a stand-alone plan called a PDP (Prescription Drug Plan) or what is known as MAPD (Medicare Advantage with Prescription Drugs). As Fact #3 clearly shows, most on Medicare get some sort of additional prescription drug insurance as, without Part D, prices for prescriptions can get out of hand quickly.
Part D plans are relatively inexpensive, sometimes under $15 a month, and can help you cover some or all of your medication. What plan you should enroll in is almost entirely dependent on the drugs you are taking. Senior65 can help you select and enroll in a Part D drug plan here.
Source: Kaiser Family Foundation
Fact # 4 The current most popular Medigap is Plan G
If you decide that you want to purchase a Medigap plan, you need to select one from standardized lettered plans. Plan F and Plan G have been disputing the title of the most popular Medigap plan for a few years now. Plan F still has the largest total active members, but since the Medigap changes introduced in 2020, Plan G is the current leader for new enrollment.
The new law stated that those who qualified for Medicare after 2020 could not purchase Plan F, so most who are new to Medicare now select Plan G. Even though you may not be able to get Plan F anymore, Plan G is almost always a better choice if you do the math.
Source: AHIP: The state of MEDIGAP
Conclusion
With medical bills being so outright dangerous, it is nice to know that most people are doing something about it by enrolling in a Medigap, Medicare Advantage and/or Part D drug plan.
If you are looking to enroll or have additional questions, call us at 800-930-7956. We are here to help.
Get Instant Rates
Check out what your exact price for Medigap, MA or Part D would be.
Click Here