Senior65 has teamed up with CleverRx to help keep your health costs low. By using this prescription savings card, you can save yourself and your family up to 80% at the pharmacy.
CleverRx is accepted at pharmacies nationwide – including major chains like CVS, Walgreens, Kroger, Rite Aid, Safeway, Walmart, and many more! You can even use the savings card whether or not you have insurance. Please remember this drug discount card is not insurance. Senior65 strongly recommends all Medicare eligible individuals to purchase a Part D drug plan.
That being said, there are some situations when a discount card makes the most sense.
It is also free and easy to use! Simply download the Clever RX app in the App Store for iPhone or the Google Play Store if you're using an Android. Then, type in these codes to start saving today:
Group number: 2040
Member number: 1000
Below is a quick summary of how it works and how you can save!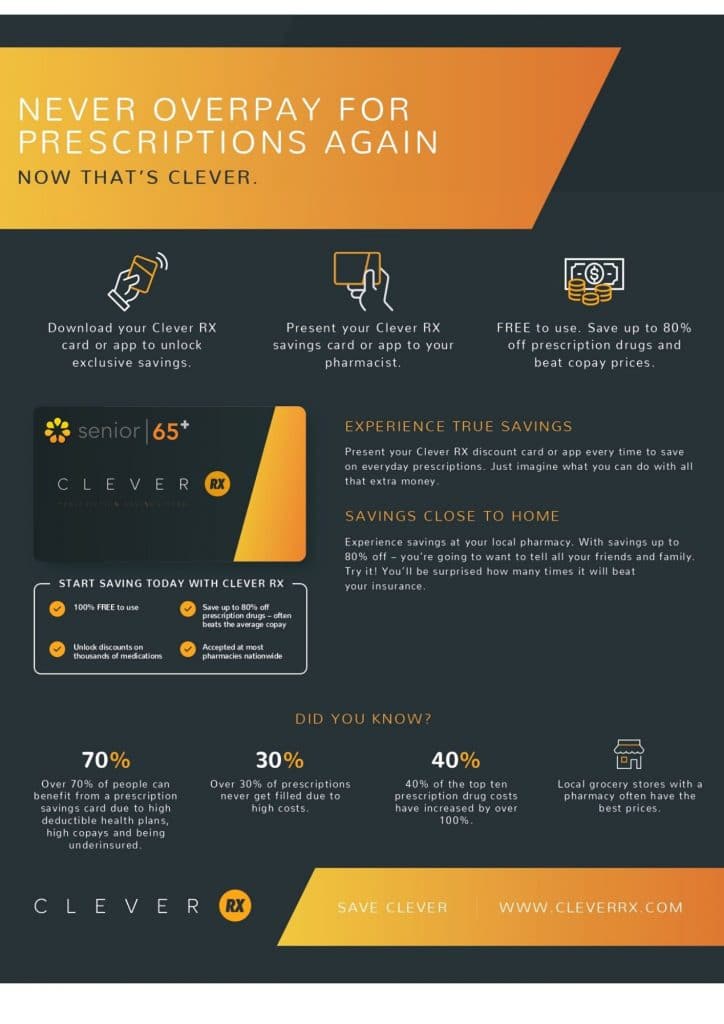 That's all there is to it! For help using the app, click here to access an easy to use guide. If you have questions about Clever RX, simply call us at 800-930-7956.