Someone might choose Medigap over Medicare Advantage for 3 main reasons: 1) Medigap offers access to a greater number of doctors and facilities. 2) Medigap offers more flexible access to doctors and facilities and 3) Medigap usually offers fewer out-of-pocket expenses.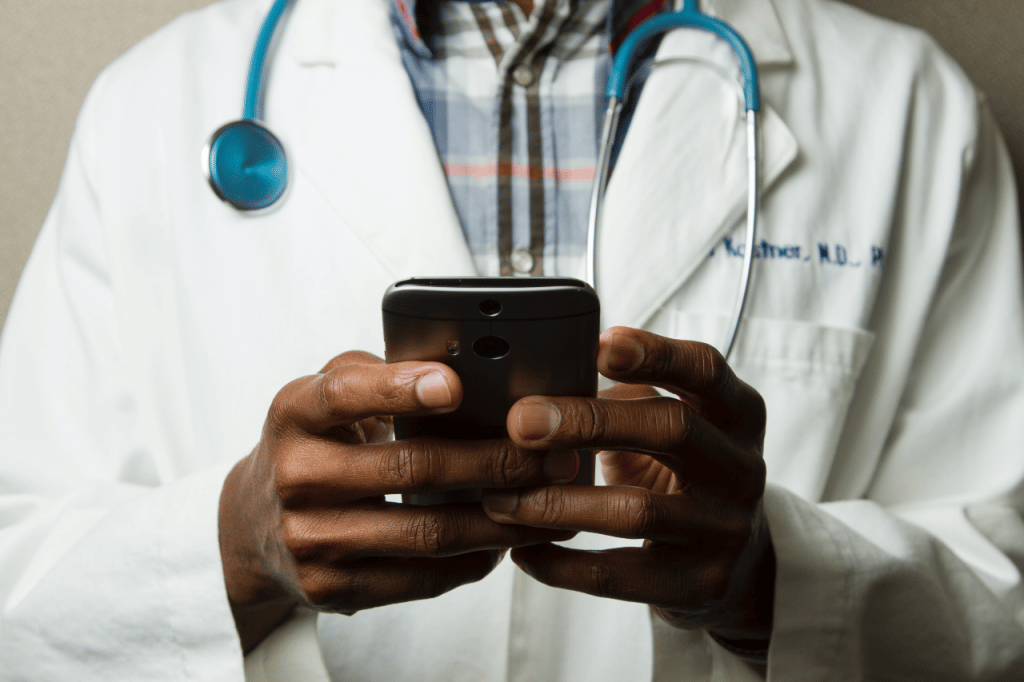 What is Medigap?
As a reminder, Medigap policies supplement Original Medicare (Parts A and B) by covering costs that Original Medicare does not cover, such as copayments, deductibles, and coinsurance. Unlike Medicare Advantage, Medigap policies are standardized, meaning they offer the same benefits regardless of where they are purchased. Click to see plans in your area and get an instant Medigap Quote.
3 Main Reason Why People select Medigap over Medicare Advantage
1. Medigap offers greater access to doctors and facilities than Medicare Advantage
Medigap does not have it's own network but rather uses the largest network available in the United States: Medicare's national network of medical professionals. Any doctor that accepts Medicare must also accept any standard Medigap plan. This means that if you have a Medigap plan, you can go to any doctor or facility that works with Medicare.
Medicare Advantage plans, on the other hand, are offered by private insurance companies and typically have a smaller networks of providers. These networks tend to be regional and may not include many doctors who typically accept Original Medicare.
Some people may prefer the freedom and flexibility of Original Medicare combined with a Medigap policy, rather than being restricted to a specific network of providers and additional benefits with a Medicare Advantage plan. Medicare Advantage's typically smaller network may impact your health decisions. In a recent review of 62 studies on Medicare Advantage, the Kaiser Family Foundation found that MA patience scored their plans lower on measures such as receiving care in the highest-rated hospitals for cancer care or in the highest-quality skilled nursing facilities and home health agencies. (source).
Get a Medigap Quote Enroll in Medigap
2. Medigap often offers more flexible access to doctors and facilities
With Medigap, you can go to any doctor that accepts Medicare. Medicare Advantage plans have limits on certain services and providers, which Medigap does not have. Many Medicare Advantage plans require approval for certain services and referral to work with specialist where as Medigap does not.
Some people feel that Medigap offers faster service since patients can book with a specialist directly. Some Medicare Advantage plans require patients the extra step of visiting their primary physian before they can be referred to a specialist.
3. Medigap typically has lower out-of-pocket expenses
Out-of-pocket expenses for Medicare Advantage plans can vary widely depending on the plan but typically have higher copay and coinsurance costs than Medigap. For many on Medigap Plan G, their only out-of-pocket expense would be their part B deductible of $226.
Examples of cost sharing on Medicare Advantage plans include:
Copays: A fixed dollar amount that you pay for certain services, such as doctor visits or prescription drugs.
Coinsurance: A percentage of the cost of a service that you pay, while the insurance company pays the rest.
Deductibles: A set amount that you must pay out-of-pocket each year before your Medicare Advantage plan begins to cover certain services.
Provider networks: Some Medicare Advantage plans have networks of providers that you must use to get coverage. If you see a provider outside of the network, you may have to pay more out of pocket.
Annual limit on certain services such as Physical therapy or occupational therapy.
It's important to note that cost sharing can vary depending on the plan and the level of coverage you choose. It's recommended to compare different plans and their cost sharing options and choose the one that best meets your health care needs and budget.
Get a Medigap Quote Enroll in Medigap
If you would like to work with a licensed agent to review your options or enroll in a plan, contact the team at Senior65.com at 800-930-7956. No one can offer the same Medigap plan for less than Senior65.com.