There are special circumstances often referred to as Guaranteed Issuance that will allow you to enroll in Medigap with no health questions asked. You can also modify your Medicare Advantage coverage or your Medicare Part D Drug coverage during this time. These opportunities are called Special Enrollment Periods (SEPs) and they are outlined below.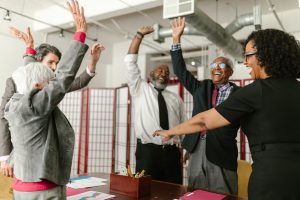 Please note that Colorado is offering a Special Enrollment Period for Plan F and Plan C enrollees to switch to Plan G and Plan D.
Selected Florida counties are also offering a Special Enrollment period to enroll, dis-enroll, or switch Medicare Advantage plans that include drugs (MAPD) until August 1, 2021.
1) You move
If you had a Medicare Advantage Plan then move, you can usually switch to a new MA Plan or enroll in Medigap with no medical underwriting. You have two full months (63 days for Medigap) to do so.
You move to a new residential address that is not in your plan's service area.
Your new address is still in your plan's area but now you have new options.
You moved back into the US after living abroad.
2) You lose your present coverage
If you are Medicare eligible and lose your current coverage you can join a Medicare Advantage Plan or Medicare Prescription Drug Plan during the first two months after you lose coverage.
If you enrolled in Part A and B before losing your coverage, you get 63 days to enroll in Medigap. If you only enrolled in Part A before losing your coverage, you get 6 months to enroll in Medigap after losing your coverage. Examples of losing your present coverage include:.
You are leaving coverage from your employer.
You dropped your coverage in a Program for All-Inclusive Care for the Elderly (PACE).
3) You have the opportunity to get other coverage
In which case you can drop your current Medicare Advantage Plan or Medicare Prescription Drug Plan.
You have the chance to enroll in other coverage offered by your employer or union.
You enrolled or are enrolling in other coverage as good as Part D like the VA coverage.
You enrolled in a PACE Plan.
4) Your plan changes its contract with Medicare
In which case you can enroll in Medigap or switch from your Medicare Advantage Plan or Medicare Prescription Drug Plan to another plan.
Medicare sanctions your plan. Your chance to switch varies from case to case.
Medicare terminates your plan's contract. You can enroll or switch in between two months before and one month after your plan is terminated.
The contract of your MA, Medicare Prescription Drug or Medicare Cost Plan is not renewed. You can enroll or switch from December 8th to the last day of February.
5) Other circumstances
You can leave your Medicare Advantage Plan before 12 months have passed by since you got it, and enroll in Original Medicare. You will have a special chance to purchase a Medigap policy with once again, no health questions asked.
If your employee-sponsored retiree plan continues to offer benefits but ends your supplemental coverage. You have two full months to enroll in a Medigap or Medicare Advantage plan.
If your Medicare Advantage plan increased your premium or co-payments by 15% or more, reduced your benefits, stopped offering the plan, or ends its relationship with your provider. You have two full months.
Joining or switching Medigap, Medicare Advantage or Medicare Prescription Drug Coverage
Please use our online quote service to find out exactly how much Medigap would cost you! Unfortunately, we are not able to show online quotes for MA or Part D so if you are looking to enroll in these plans please give us a call at 1-800-930-7956.
We have helped hundreds of our clients switch to new coverage during special enrollment and there is never a fee for our service.
Get Instant Rates
Check out what your exact price for Medigap, MA or Part D would be.
Click Here