Medicare Advantage plans do not charge a late enrollment penalty. You could incur a penalty for prescription drugs, if you try to enroll in an Advantage plan that includes drug coverage, when you are outside your initial enrollment window. Medicare's enrollment rules and penalties can be confusing, but we will clarify how they work in conjunction with Medicare Advantage and prescription drug plans below.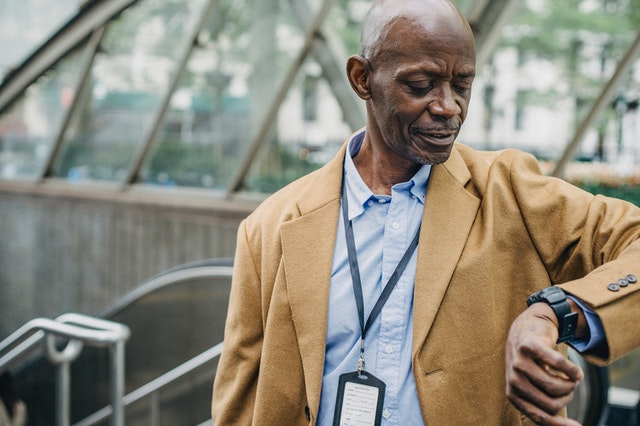 What's the deal with Medicare Advantage and Penalties?
It's not about Medicare Advantage penalties…it's all about prescription drug late-penalties. Once you are eligible for Original Medicare, to avoid any future penalties, you will also want to purchase drug coverage. You can get prescription drug coverage via a Medicare Advantage plan or you can purchase a separate Medicare Part D drug plan.
Medicare penalizes you when you enroll in a drug plan after your Medicare initial enrollment period has ended, and you don't have credible drug coverage, such as VA or employer coverage. If you go a few years without credible coverage and then try to sign up for a MAPD plan, you will be charged a late enrollment penalty. The prescription drug penalty is a lifetime penalty that is charged each month.
Real-Life Medicare Example: Joelle signed up for Original Medicare (part A and B), when she turned 65 she did not sign up for Medicare Advantage, or a Part D plan, and had no credible drug coverage from work or the VA. At age 67, her friend told her about this amazing Medicare Advantage plan that includes drug coverage. Joelle waited until the Annual Election Period (Oct 15-Dec 7) to enroll in the plan her friend recommended, her MAPD plan started January 1st, but since she didn't have credible drug coverage two years prior, she will pay a penalty for each month that she was not covered.
How To Enroll in Medicare Advantage Without a Penalty
Like we said above, the penalty is for not having credible drug coverage, so here are some ways to avoid having to pay this when you enroll in a Medicare Advantage plan.
1) Sign up for Medicare Advantage when first eligible for Medicare
If you enroll in a Medicare Advantage Plan with prescription drug benefits when you are first eligible, you will not be subject to any penalties. Most people are first eligible for Medicare when they turn 65. The initial enrollment period provides a 7 month window, 3 months before the month you turn 65, the month you turn 65, and 3 months after you turn 65.
There are other times when you can enroll in Medicare Advantage when first eligible (like a disability) which are outlined in detail on the Medicare.gov site.
Learn More about Medicare Advantage Get a MA Quote
2) Sign up for a Part D drug plan when first eligible
They will not charge a penalty if you enroll in a Part D plan when you are first eligible, or if you switch to a Medicare Advantage plan that offers drug coverage at a later date. Learn more about Medicare Part D drug coverage here.
3) Have credible drug coverage via work, spouse, or VA
If you have drug coverage that is considered credible by Medicare, then you will not pay a penalty, if you join a MAPD plan down the road. Check with your employer to see if your coverage via work is considered credible. Drug coverage by the Veteran's Administration (VA) is always considered credible.
4) Sign up for MA plans without Drug coverage and never get Medicare drug coverage
This is one we don't recommend, but it avoids a penalty. If you never sign up for a plan that offers drugs, you will never be assessed a penalty. Prescription drugs can be expensive, so forgoing any drug coverage via a MAPD or Part D plan for the rest of your life, could be costly. It would be better to purchase a $7 Part D drug plan rather than avoiding drug coverage altogether.
Hope that helps. To get a quote to enroll in a Medicare Advantage plan, click here.