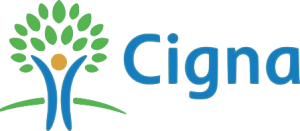 Cigna health insurance came to life over 200 years ago, in 1792 with the Insurance Company of North America (INA), which was the first marine insurance company in the country. Cigna would not be truly founded until the merger of INA and Connecticut General Life Insurance, in 1982. It has millions of clients in over 30 different countries and hand in hand with Cigna Global Health Benefits, it supports customers with over 1 million healthcare professionals, clinics and facilities around the globe.
Senior65.com is appointed to sell Cigna plans at no additional cost to you. We help you select the best plan for you, advice you through the enrollment process, and we continue to be your agent for your insurance needs in the future. We charge nothing for our services. Contact us at 800-930-7956 to discuss Cigna plans.
Types of Coverage
Medigap
---
Medicare Advantage
---
Part D
Enroll in Medigap with Cigna
Get your Medigap plan now.
Click Here